ALLOW YOUR BODY TO HEAL
Healing Energy Sessions for Mind & Body
​WORK WITH ME
ENERGY HEALING WITH BODYTALK
BodyTalk practitioners help with many issues. ​Create change by committing to your own healing. This is the best value, as we often have 10, 20 or even more years of old beliefs or trauma in our system, and it takes time to release old patterns. This package is part of the Cancer Sessions as well.

​FACIAL REFLEXOLOGY MASSAGE
Facial Reflexology rejuvenates your skin by applying pressure to various points on the face, promotes better hydration to cells and find wrinkles to look healthy reducing stress and anxiety while improving your metabolism.

JAPANESE COSMO LIFTING THERAPY
If you are searching for a way to feel and look younger, you will love this technique now offered.
Carol is a Certified Japanese Cosmo Face Lifting Therapists, trained and certified by Lone Sorensen from Barcelona, Spain.

---
​​​​​

I CAN and I WILL Wellness Program
​
​

The purpose of the I Can and I Will Program

is to Empower you to envision

and create what you truly want in life!
​

T

he 1:1 support for anyone ready to make a massive impact on Getting on with life!
​

---

​VOXXLIFE PRODUCTS
​
Incredible WELLNESS product if you, or anyone you know has ever experienced foot pain, leg pain, hip pain, back pain,low energy, fatigue, loss of balance, stability, strength, stamina, or range of motion, then you may want to find out more. For total wellness results combine the socks with your BodyTalk Sessions. See and Feel the difference.


​Chromalive® Colour Therapy
​Chakra Balancing
We have 7 main energy centers in the body, known as chakras. Each chakra is located throughout our body so that it correlates to specific body ailment and physical dysfunctions; each energy center also houses our mental and emotional strengths. By clearing this energy we can also balance our emotional state of mind.

---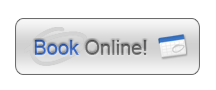 ---
---
---